The volcano erupted in 1730; the Island of Lanzarote, once the granary of the Canary Islands, was covered under a grey cloud for six years. Just like a phoenix, it came back out of the ashes to discover that, what seemed like a cursed, was actually a gift which transformed its physiognomy, its attitude and its daily life. The lava, flowing constantly for years, started to settle; the destroyed fields were now covered by lapilli, called "rofe" or "picón", which is the best substratum to preserve the humidity, abundant in the island. Thus Lanzarote reinvented itself, its people learnt to communicate with this apparent wasteland and soon it gave birth to the marvelous cultivation pits, the "zocos". In the central area of the island, a future treasure was born: La Geria! Come and discover it!
La Geria is synonymous with wine, lava, impossible landscapes, work… The face of La Geria is filled with zocos, furrows, stony arms that protect grapevines, which are as delicate as they are valuable. Man and La Geria; centuries of history that give us a unique landscape; a place where you can get swept up in the powerful vision it offers.
Spend three unforgettable days in one of the several establishments in the area; come walk with us and we will show you a landscape that has its own ancient and wise voice. During those three days you will be able to: go on a hike, guided with an interpretation of the environment; enjoy our local gastronomy; visit the many cellars found in this unique place.
At night, you will discover that there is no light pollution in La Geria: the sky is fully covered in stars, an incomparable sight you can enjoy with a glass of local wine. Our experts will help you identify the different constellations and, if you visit between the 10th and 15th of August, you will witness the Perseids meteor shower.
Come visit Lanzarote's wine cellars and get to know the local gastronomy: cheese, wrinkled potatoes, "mojo picón"… Come hike with us: we will give you a special vision of the place; we will identify the flora together; come discover the history and the story of the locals; share experiences.
From La Geria to the stars. Do not let this wonderful experience go by!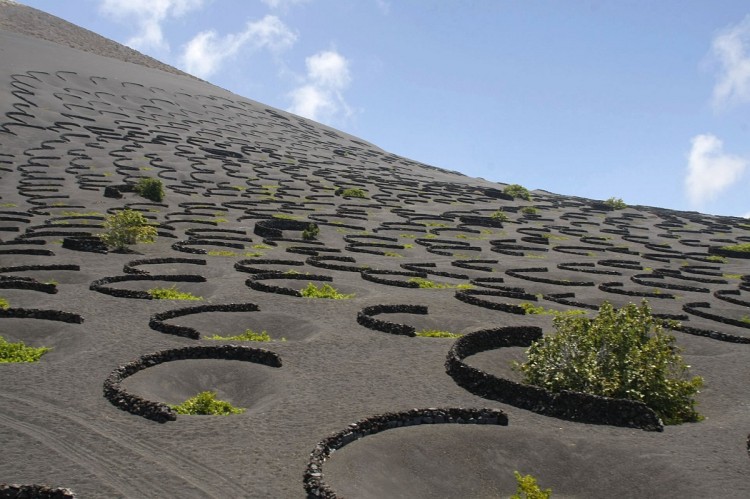 Date

Wednesday September 9th, 2015

Categories

Skills

3 days

Used System

Keine

Recomendations

Calzado y ropa cómoda para las excursiones

Activities

Alojamiento, senderismo, interpretación del medio, gastronomía local, visita a las bodegas, visualización de estrellas

Extras

Senderismo nocturno, excursión de avistamiento de aves, avistamiento de cetáceos, alquiler de bicicletas eléctricas