Pura Vida Lanzarote Diving is so much more than just a diving academy. Located by the sea, in Playa Blanca, with an incredible terrace, we have created a large space for everyone, with magic spots for the youngest members of the family.
Nature lovers can practice ECO-diving, making sure they do not impact the environment negatively (they have access to bars with ecological products and all of the products available in the centre are eco-friendly), and emphasising on environmental education in their activities and courses.
If you want to have a good time and get to know Lanzarote's waters, all in a eco-friendly way, come visit us! We will be waiting for you, offering diving classes for everyone, fundive excursions, baptisms for first-timers, visits to the Atlantic Museum, and more.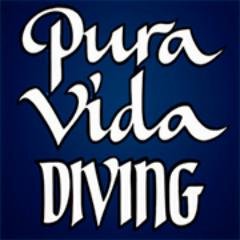 Web: Pura Vida Diving
Dirección:
Avenida Islas Canarias nº1 | C.C Punta Limones | Local 33
CP 35580  |  Playa Blanca – Lanzarote.
Correo electrónico: info@puravidalanzarotediving.com
.
Teléfono – WhatsApp:
+34 620 281 900
Social media:
El compromiso de Pura Vida Diving con la Reserva de la Biosfera de Lanzarote.