Dear friends of Lanzarote's Biosphere Reserve Tourism Product Club:
2016 is nearly over. It has been a year packed of effort, projects and collaborations to, thanks to all of you, make the island more environmentally, socially and economically sustainable.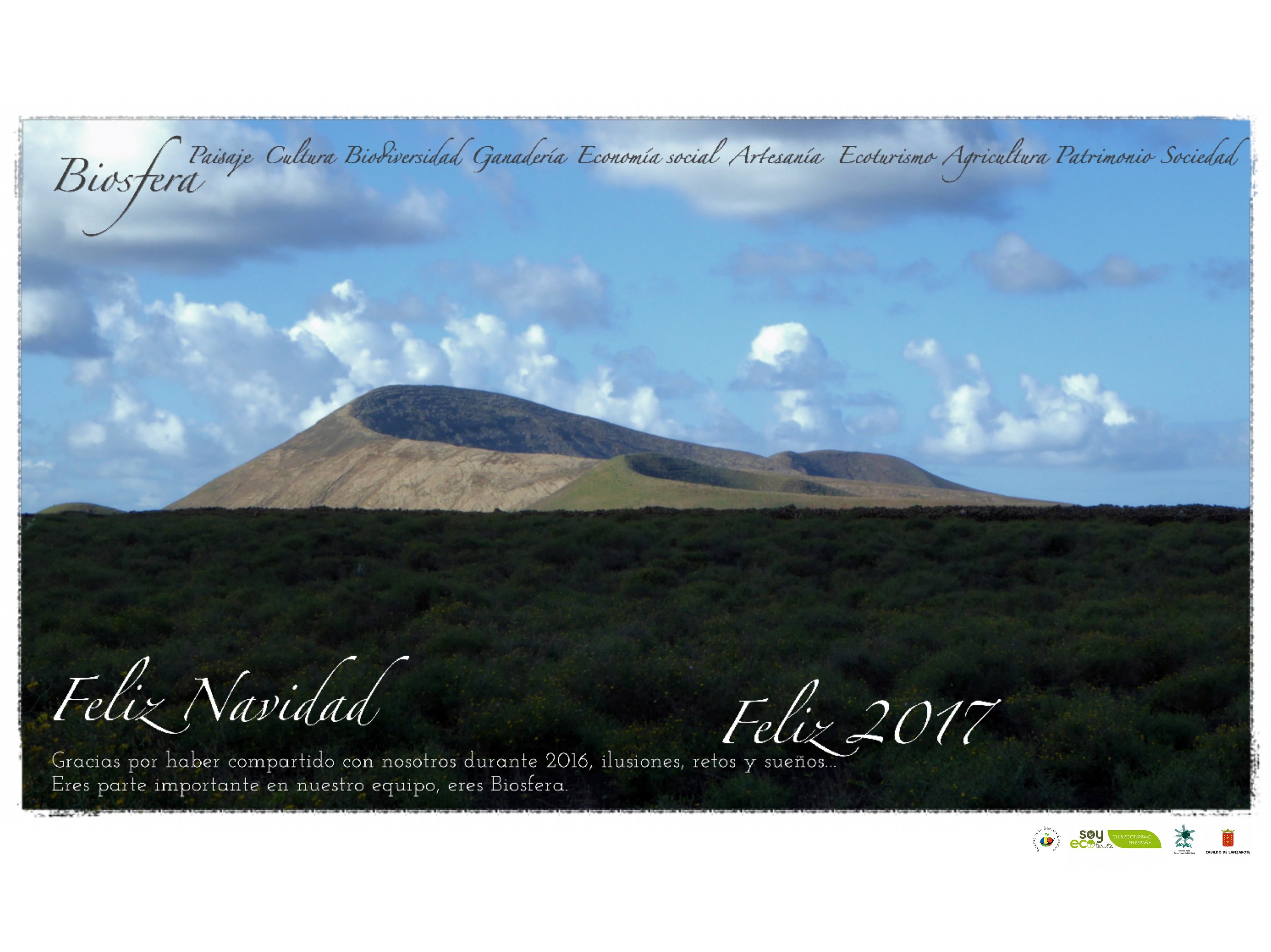 There is still a lot of work to do, but we can count on people, institutions and companies like you, who work hard and launch collaboration initiatives in favour of the sustainability of our island.
Thank you!
Merry Christmas!
May 2017 be a year packed with good health, collaborations and experiences that move us!
Greetings from the entire team at Lanzarote's Biosphere Reserve Office.