The 1st National Ecotourism Congress was celebrated in November, 2016, in Daimiel, Villa Real; it was organised by the Secretary of State for Tourism, the National Parks Autonomous Agency and the City Council of Daimiel, with the cooperation of the Junta of Communities of Castille-La Mancha, the Ecotourism Club in Spain  and the Tourism Association of Tablas de Daimiel National Park.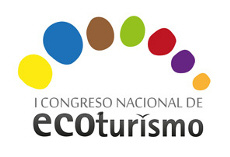 Lanzarote's Biosphere Reserve Office presented the work done for the island's administrations and companies to form the Tourism Product Club of Lanzarote's Biosphere Reserve in an island with vast experience in tourism with high environmental, cultural and scenic values.
The Congress has been useful to present different ecotourism experiences developed in Spain and to lay the foundations for an initial route map – the Declaration of Daimiel – with which all the parties involved in the management, promotion and commercialisation of ecotourism in Spain can work.
As stated in the news published by our partners at soyecoturista.com, the announcement has been a big success, with as many as 220 people already registered. Finally, and due to capacity limits, as many as 170 professionals have participated as well: representatives for tourism from fourteen autonomous communities, managers from forty protected areas, twenty-five associations of tourism entrepreneurs and twenty-two representatives from rural development groups and ecotourism companies, among others; these numbers show the great diversity that we can find in the entities involved and interested in the ecotourism sector.
We now have a lot of work to do, together, to lay the foundations for and encourage ecotourism in Spain, in the Canary Islands and in Lanzarote's Biosphere Reserve.
Thanks to all the people, administrations and companies that have collaborated and still collaborate with our office for the encouragement of ecotourism in Lanzarote!
Download the presentation made by Lanzarote's Biosphere Reserve Office during the Congress about ecotourism in Lanzarote.
Download the Declaration of Ecotourism of Daimiel.
For more information, read the tweets published with the hashtag #CongresoEcoturismoDaimiel on Twitter.
Related Posts: